Mary Southard is a life-adventurer fascinated by the wonder and creativity of the cosmos, most especially our Earth. Her unique art explores the great gift of existence with all its beauty and longing, its passion and mystery. Mary was the 'Founding Seed-Bearer' for Sisters of Earth in 1993 when she encountered Sisters on her retreats who longed for such a network. She went on to discuss this with Mary Lou Dolan, CSJ and Toni Nash, CSJ who were working at Spiritearth in 1993.
As the artist-self this is a draft logo she designed for Sisters of Earth, depicting the crone, the mother and the maiden: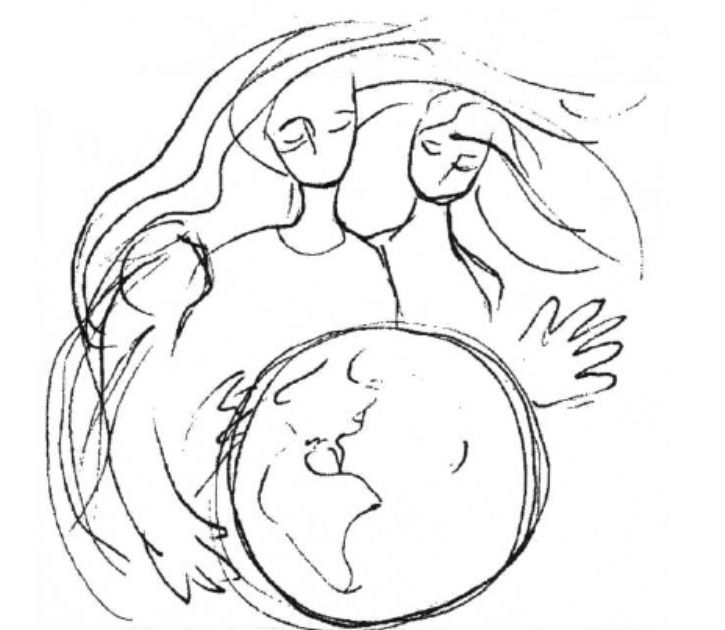 In addition to being a professional artist, Mary is also an experienced educator, retreat director, and spiritual companion. She delights in being with others as they awaken to new dimensions of their creativity.
Mary's art commissions and program work have taken her to many places in the US, Canada, Europe, and Australia. Publications include a yearly art/meditation calendar currently distributed around the world, book and journal illustrations, and book cover art.
Mary Southard Art Facebook Page
Mary lives and has her studio in the Congregation of St. Joseph La Grange Park Center, located in La Grange Park, Illinois.